Low Back
| | |
| --- | --- |
| Repeat | 10 times |
| Hold | 1 second |
| Perform | After each ride |
Lying on your stomach, leaving your hips on the ground, push upward with your arms into a cobra /seal-like position.
Relax your low back in the arched position. Relax your buttocks as well.
Hold this position for 10 seconds.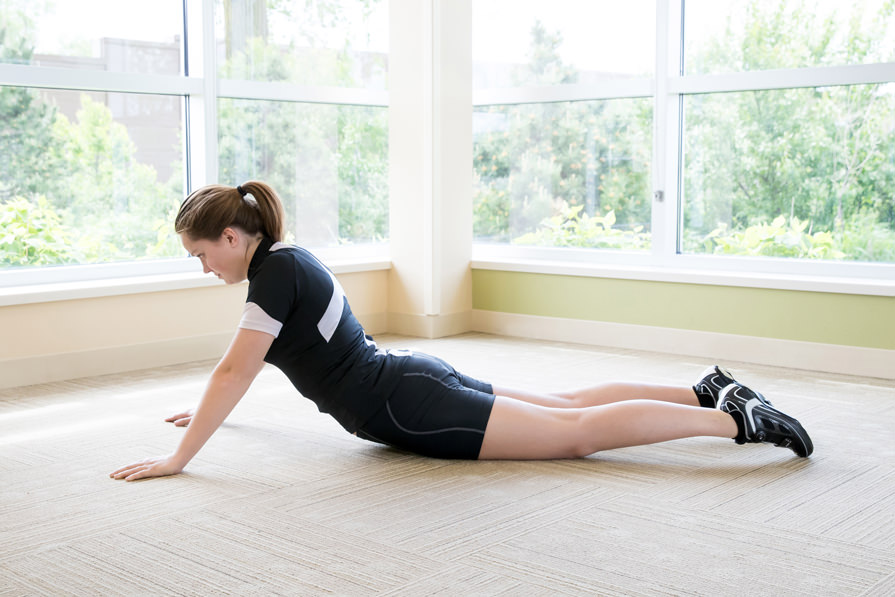 More Stretches
Also see...
Jack Skendzel, M.D., one of Summit Orthopedics' sports medicine experts, shares his best advice for avoiding stress fractures during the summer outdoor sports season.

Our 2020 Top Doctors awardees are Dr. Kristoffer Breien, Dr. Peter Daly, Dr. Jack Drogt, Dr. Michael Forseth, Dr. James Gannon, Dr. Peter Parten, Dr. Edward Santos, Dr. David Strothman, Dr. Andrew Thomas, Dr. Amy Beacom, and Dr. Erik Ekstrom.

We asked Summit spine specialist Catherine Choi, M.D., to share her best tips for keeping your back and neck pain-free when working from home.