At Summit Orthopedics, we work closely with the physicians to provide state of the art treatment techniques. Hand therapists bridge the gap from medical management of upper extremity conditions to successful recovery, allowing individual to function normally in their daily lives.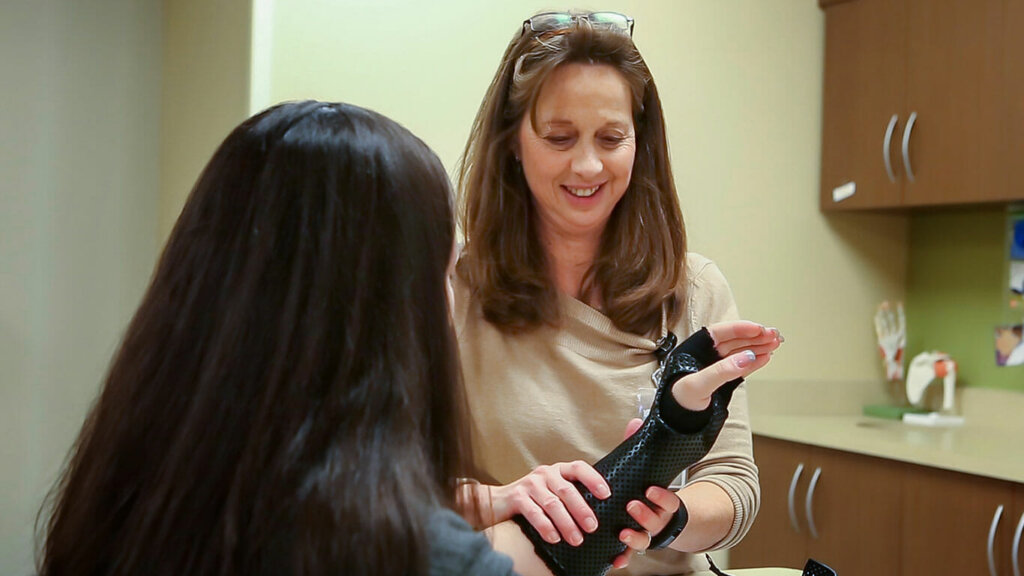 Therapy Care during COVID-19
We are currently operating in a reduced/essential staff model to do our part in the fight against this virus.
We are offering video visits as well as a limited number of in-person visits in Eagan and Vadnais Heights for those with urgent needs due to conditions such as a recent surgery, fracture, or dislocation.
Advanced Hand Therapy Expertise
Hand therapists provide non-operative interventions, preventative care and post-surgical rehabilitation for a wide variety of upper extremity disorders. A hand therapist employs years of experience, a team approach, techniques and tools, custom splint/orthotic fabrication for management of pain, swelling, wound and scar care.
Schedule an appointment with one of our hand therapy experts at one of our convenient Minneapolis/St. Paul hand therapy clinic locations.
Appointment Scheduling: 651-968-5201
Meet Our Team of Orthopedic Experts
At Summit, each physician works alongside a team of professionals to care for you, our patient.
Evaluation techniques:
Range of motion
Grip and pinch strength with comparison to "average" norms
Sensation
Functional dexterity
Edema/swelling
Conditions treated:
Dupuytren's Contracture (also known as palmar fasciitis)
Tennis elbow, golfer's elbow
Shoulder, elbow, wrist or finger stiffness
Amputations
Burns or frostbite
Traumatic or cumulative arthritis
Ask the Experts: Hand and Wrist Video Library
Survey feedback for replace_with_js
11/30/2023