7115 Tamarack Rd, Suite 200, Woodbury, MN 55125
Talk to a nurse, for general surgery questions, or directions: 651-968-5468
Schedule a clinic appointment: 651-968-5201 or schedule online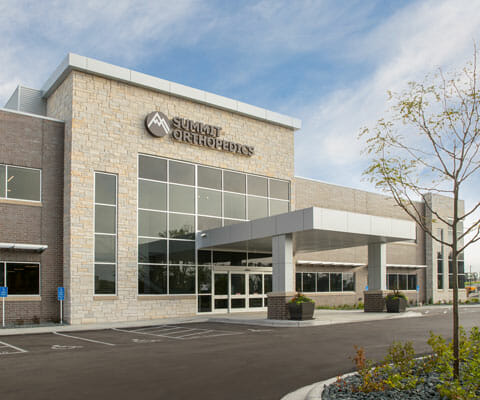 Find location details, map, and parking for Landmark Surgery Center; Surgery Center located on the second floor in Suite 200.
Our care team in Woodbury provides you with award-winning quality in healthcare.
Landmark Surgery Center is located in Woodbury near Tamarack Road and interstate 494. Specialty trained nursing staff, surgeons, and the whole surgery staff work collaboratively, placing you at the center of the care team. Our focus is on you, and setting you up for success and excellent outcomes after surgery.
Types of surgery performed at Landmark Surgery Center:
Hand, wrist, and elbow procedures
Foot and ankle surgeries
Knee arthroscopy
Carpal tunnel release
Biceps repair
Foot, ankle, and leg fracture repairs
Pain management procedures
Our commitment to quality and patient safety:

Testimonials
"Once again I cannot say enough good things about the doctor, nurses and everyone else who assisted from checking in, getting prepped for surgery, operating room personnel, and my discharge. Excellent operation of the facility."
"Entire staff was friendly. Every single person who was going to have anything to do with my care, introduced themselves and informed me of what part of my care they would be handling. Was a great experience."
"Would highly recommend, worth the 300 mile drive."
Resources for patients: