Seated Hamstring Stretch
| | |
| --- | --- |
| Repeat | 2-3 Times |
| Hold | 30 Seconds |
| Complete | 1 Set |
| Perform | 2 Times per day |
While seated, rest your heel on the floor with your knee straight. Gently lean forward until a stretch is felt behind your knee and thigh. Make sure to keep your back straight throughout this stretch.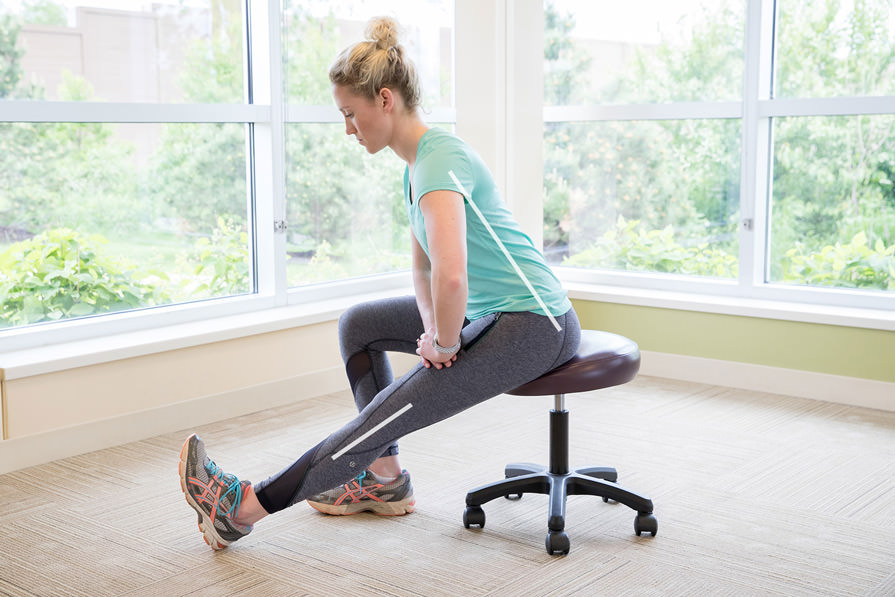 Also see...
We asked Summit spine specialist Catherine Choi, M.D., to share her best tips for keeping your back and neck pain-free when working from home.

Meet the Expert: Doctor Bio Video Series

No matter what your age, doing this one simple thing can help keep your back pain-free for a lifetime.